Due to the disruptions to physical lessons brought by the COVID-19 pandemic, the MOE and SEAB have decided to exclude a few Primary 6 topics from the 2021 PSLE. This serves to support the well-being of the P6 students, who have to also cope with the new PSLE Achievement Level scoring system.
This set of topics, also referred to as Common Last Topics (CLT), was identified by MOE as those that would be taught last by all schools for the graduating cohorts. In the event of unforeseen circumstances impacting the completion of schools' teaching for the graduating cohorts, CLT can be removed from the scope covered in the national examinations.
Topics to be removed are as follows: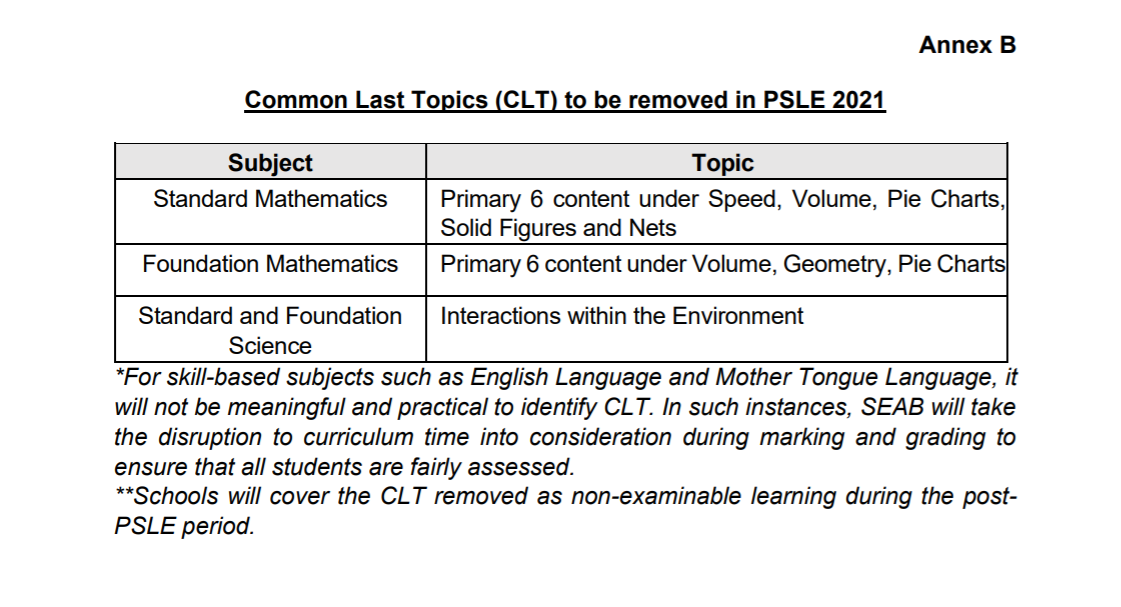 Source: MOE (As of 22 June 2021)
In view of the changes to the examinable topics, our assessments have been updated to reflect these changes.
For other information you should know about 2021 PSLE, please see our last post on 2021 PSLE Math.